Equipped with professional and productive 250vac waterproof microswitch factory, Huizhou Greetech Electronics Co.,Ltd is one of the leading China 250vac waterproof microswitch manufacturers and suppliers.
Quick Details
Place of Origin: Guangdong, China (Mainland)

Brand Name: ZING EAR

Model Number: G5W11

Max. Current: 0.1A

Max. Voltage: 250VAC

Operating Temperature: -40℃~+85℃

Protection Level: IP67

Electrical life: 2E4~10E4 cycles(depends on P/Ns)

Mechanical life: Over 500,000cycles or 1,000,000cycles(60cycles/min)

Rating: 0.1A/ 125/250VAC 48VDC

Operating force: 30gf max w.o lever

Terminal: With Lead Wires

Function: SPDT

Lever type: No Lever Pin Plunger

Application: Auto Electronics,Air conditioner,communication,tooth brush,toys etc
Packaging & Delivery
Packaging Details:
1. Pack out: 1000 pcs/ctn.
2. Gloss weight: about 3.9kgs
Delivery Detail:
2 weeks
Zing Ear High Quality Micro Switch 25t85 Micro Switch
Product Description
Feature
-Designed for water and dust tight(IP67)
-Tight Structure, Small Contact Gap Snap Action, High Sensitivity
-Global safety approvals
-Long life and High Precision and Reliability
-Variety of levers
-Widely used in Automotive Electronics, Appliance and Industrial Control etc.
-Max Approved Current is 10A
Parameters
Rating
W1
ENEC: 0.1A 48VDC, 0.1A 125/250VAC,40T85,5E4,u UL:0.1A 48VDC,0.1A 125/250VAC,T85
W2
ENEC: 5A 125/250VAC,5A, 30VDC,40T85,5E4, u UL:5A 125/250VAC,T85
W3
ENEC:10(2)A 125/250VAC, 0.5A 125VDC, 0.25A 250VDC,40T85,u,2E4 UL:10.1A 1/10HP 125/250VAC,0.5A 125VDC, 0.25A 250VDC, T85
Operating Frequency
Electrical
10~30 times/min
Mechanical
times/min
Contact Resistance(intial value)
with terminal
50mΩMax
with wire
100mΩ Max(Depends on the length of the wire)
Insulation resistance
at 500VDC,100MΩ Min.
Dielectric Strength
Between terminals
AC 1000V 50-60Hz 1min
Between terminals and housing
AC 1500V 50-60Hz 1min
Storage Temperature
-40°C~+85°C
Strorage Humidity


85%RH Max
Protection grade
With terminal
IEC IP67(Terminal not included)
With wire
IEC IP67
Electric-shock safeguard grade
Class I
PTI
250
Life
E-life
2E4~10E4 cycles(depends on P/Ns)
M-life
over 1000,000cycles(60cycles/min)
Weight
Approx.7g(with terminal and without lever)
Application
-Elctronic Devices & nbsp; -Electric Tooth Brush
-Automatic Equipments &nb sp; -Auto Electronics
-Agriculture Equipments &nb sp; -Home Appliance
& nbsp; &n bsp; &nb sp; &nbs p; -Office Equipments
Related products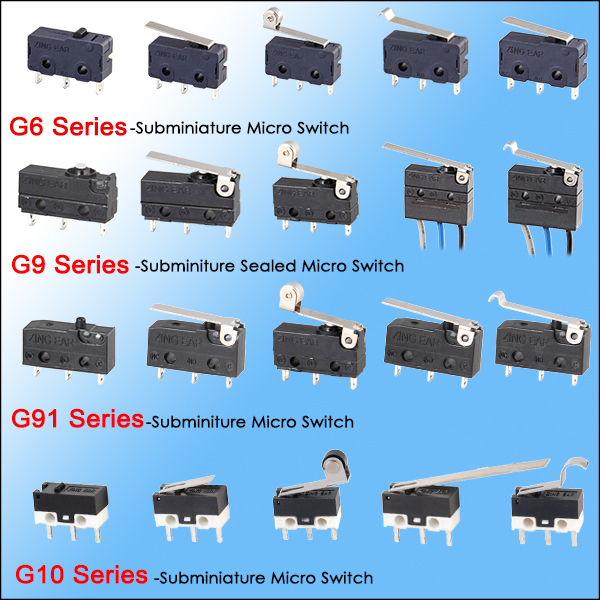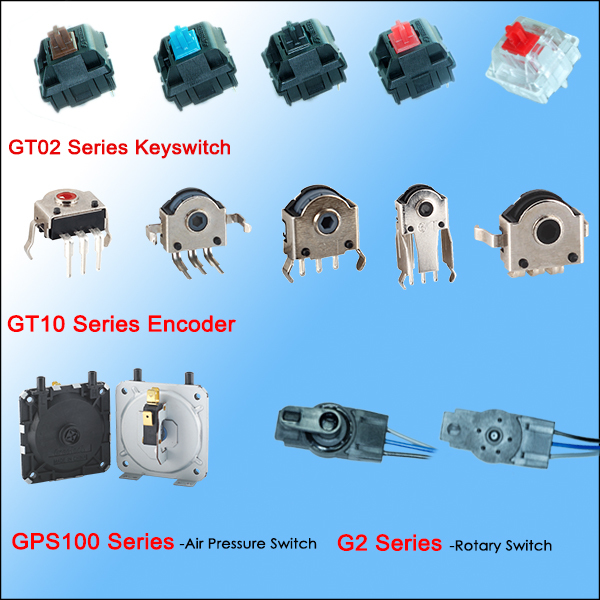 Packaging & Shipping